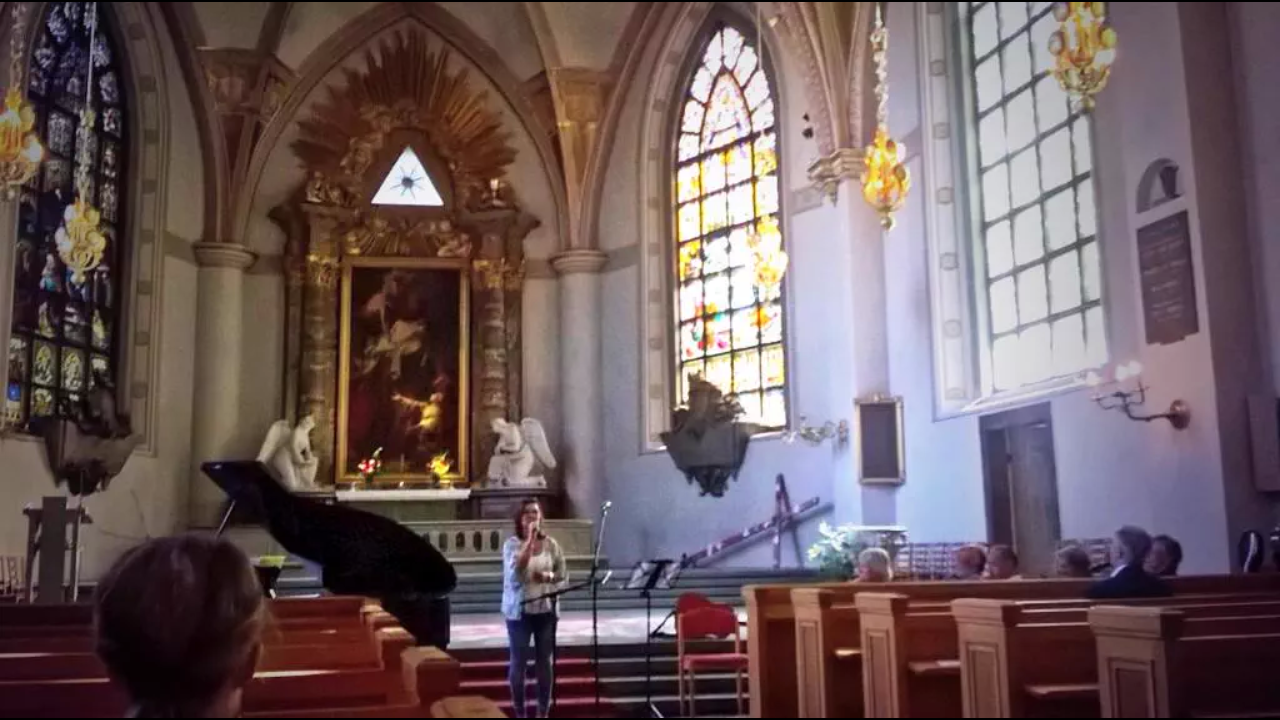 Lunchkonsert i Sankta Clara, Stockholm Foto: Sofia Bergman
Jag hade förmånen och glädjen att få sjunga på en lunchkonsert i Sankta Clara kyrka, som ligger ett stenkast från Centralstationen i Stockholm. Sankta Clara är känd för sitt sociala arbete och engagemang och jag tvekade inte en sekund när jag fick frågan om att sjunga. Med mig hade jag min pianist Johan Sjöö och jag sjöng förutom några egna låtar en fantastisk sång som handlar om att jag inte behöver vara rädd eller frukta stormar som kan omge mig så länge jag hålller blicken fäst på Jesus. Låt inte fruktan och rädslan styra eller binda dig.
You unravel me, with a melody

You surround me with a song

Of deliverance, from my enemies

Till all my fears are gone

I'm no longer a slave to fear
I am a child of God

From my Mothers womb
You have chosen me
Love has called my name
I've been born again, into your family
Your blood flows through my veins
You split the sea, so I could walk right through it
All my fears were drowned in perfect love
You rescued me, so I could stand and sing
I am a child of God

Written by Brian Johnson, Jonathan David Helser, Joel Case ©2014 Bethel Music Publishing (ASCAP).